We merge imagination and technology to help thousands of brands grow in an age of digital transformation.
Divisorweb is a company committed to using brand strategy, innovative communication, and technology to find creative solutions for our clients. Divisorweb a group of young individuals with extensive experience that is based in Wayanad Kerala, India.
We are experts in building brands and managing online reputations for local businesses, corporations, politicians, and celebrities. We also offer digital marketing services for academic or educational institutions. We work hard to close the crucial gap between online and offline marketing for our companies, resulting in long-lasting marketing and devoted, engaged followers.
We build ideas driven by the future.
New Trends
We focus on the current trends and customize our project to keep up quality.
Fast Development
Our clients are our first priority, so delivering projects on time is our concern in each case.
Support & Assistance
Our specialists will collaborate with you to create an effective website project or marketing strategy for your company.
Custom Solutions
We create custom plans for each clients & make simple for our clients to edit even without programming knowledge!
Everything you need for your company's website is provided by and handled by our web design team. We create custom websites for our customers than templates.
Our team have been running well about 5 years and keep going.
We deliver projects on time with quality that satisfy clients.
we can provide what you desire within the timeframe you choose.
We contacted Divisorweb through a reference from one of our friends, from the first meeting to now they maintain a good relationship with us. Their digital marketing strategies helped us to change our business to the next level. We are completely satisfied with their services.
Catherin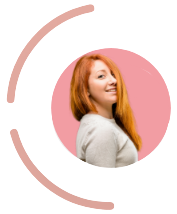 Social media handling is excellent, we need our targeted audience and sales, as we had already invested one time before with another agency and had a bad experience with them. So, we were not sure about what next. When we contacted at Divisorweb they assured full support and provided a detailed plan for what to do next. Now we are very happy when we see responses from our targeted audiences.
Dr Simon
Have a cool ✌️ project in mind?
Divisorweb is a unique web marketing company with a base in Kerala, India. where creativity is limitless and knowledge goes beyond years.
We are just one click away
For marketing and development